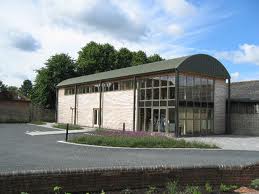 Basic ingredients: Set in Evesham Vale, the so-called Bread Basket of England, home to terrific asparagus and strawberries, Eckington Manor Cookery School offers an extensive range of themed hands-on courses and demonstrations in its state-of-the-art kitchen with CCTV cameras that buzz images from around the cooking school to flat-screen televisions at the front of the class. The school is on the second floor of a purpose-built barn-like unit and has all the latest kitchen utensils and gadgets as well as an army of "kitchen fairies" on hand to do the washing up. Courses range from Bread and Baking to Indian Cookery and East Entertaining.
They say: We have a passion for food, from farm to pasture and unique facilities. The school forms part of a working farm with award winning herds of Aberdeen Angus and Highland cattle as well as sheep and Gloucester Old Spot Pigs.
We say: Students even have their own Aga on one classic cooking course. Stay for the weekend at the on-site B&B.