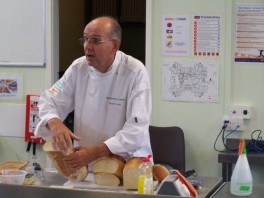 Basic ingredients: Recently moved to a new teaching kitchen in East Haddon, Northamptonshire, in the grounds of The Red Lion. There's a full range of courses including cooking with chocolate, Caribbean cookery and sausage making, as well as useful seasonal courses such as Easter baking and one for turkey leftovers. With day courses under £100 it offers good value, too.
They say: Our expert chef tutors have years of gastronomic experience between them and we offer a wide range of hands-on courses.
We say: The new premises should give the innovative Shires team a real boost and will offer affordable B&B accommodation above the pub. Keep an eye on the Company News blog on their website for last-minute discounts on courses.