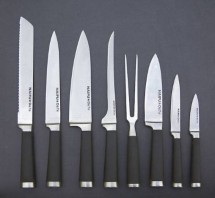 Looking to Cook offers cookery schools a unique and affordable way to boost their profile and garner business for an annual fee of less than the cost of a single cookery course and for less than many companies spend on Google adverts in a week.
In the past year we have secured a key position in cookery school search rankings online. This means that we are the one and only independent directory run by industry professionals that people find online when searching for cookery schools and they trust us. We have more than 15,000 unique visitors a month at Looking to Cook and more than 45,000 page views.
Take a look below at what's included in an annual subscription:
We're offering two simple packages to boost your cookery school's profile.
BASIC: £49 a year
A standard user-friendly profile for your school on Looking to Cook including links to your website.
PREMIUM: Only £139 a year
An enhanced user-friendly profile for your school on Looking to Cook including links to your website.
We will help your school to gain coverage in the national media – in highly relevant newspapers and websites.
Your listing will be upgraded to a Premium, appearing near the top in the regional search results.
Up to one month of the year in the website's top carousel at the head of the homepage.
Specific course promotion – we will help you to promote up to 10  specific courses a year using our powerful Monthly Highlights box and 'Hot deals' list, social media and newsletters.
The opportunity to gain a Looking to Cook approved badge for your website.
An in-depth chef/director profile for your school on the website.
We will feature four seasonal recipes from your cookery school on the website.
Entry to the Cookery School of the Year awards 2014 (worth £49).
Inclusion on our popular UK Cookery Schools board on Pinterest.
Discounts with social media solutions via RumbleChat and discounted schemes for sustainability accreditation with the Sustainable Restaurants Association (SRA) and local food market place Big Barn.
If you'd like to discuss the package options in more detail or you are a cookery school not currently listed on Looking to Cook and are interested in one of the packages above, please contact us at info@lookingtocook.co.uk or 0207 228 7991
We also have a range of tailor-made web, film and social media services to help you optimise your own website performance.