Find out more about Looking to Cook's crack team of cookery buffs who leave no saucepan unturned to bring you the latest news, views and deals from the culinary world.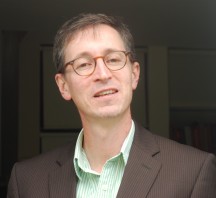 NICK WYKE is the founder of Looking to Cook
First food memory: Farley's Rusks, Milky Bars and bottles of cherryade pop from the back of a milk float.
First cookery skills: Cooking rice with a stock cube in the microwave. Around the same time I mastered a lentil loaf and a Horlicks bedtime drink.
Favourite ingredients: Anchovies, black garlic, courgettes, peaches, rhubarb, Bellota ham, pecorino, dark chocolate, champagne and Guinness.
Most underrated dish: Spaghetti aglio, olio e peperoncino – so simple yet so amazing when done well.
Anything you won't eat: Not so keen on horseradish or anything that contains msg – it makes my tongue buzz and causes me to sit bolt upright in the middle of the night.
Food trend I just don't get: Saliva-like foam in fancy restaurants.
Pet food hate: Whiskas, it's the gelatine! No, really, battery chickens and food waste, there is just so much of it on both a domestic and commercial scale. I'm all for doggy bags.
Guilty pleasure: Takeaway pizza slices when in Rome.
Top cookery tip: Keep a jar of artichokes and anchovies in the store cupboard and you can always make a tasty pasta supper.
Favourite kitchen item/gadget: I highly rate my yellow Joseph Joseph chopping board which folds neatly to form a chute to make the accurate disposal of cuttings a cinch.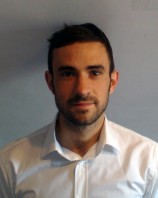 TRISTAN PLOWMAN is a keen cook, winner of Newport's MasterChef and key contributor to Looking to Cook.
First food memory: My Mum's pancakes on Shrove Tuesdays. They were thick, misshapen slabs full of craters but utterly delicious with lashings of maple syrup. Normally, there'd be a 50p piece hidden inside! The flimsy, pale pancakes with sugar and Jif Lemon just don't cut it.
First cookery skills: In home economics, making a fruit flan. I'd like to say the flan case was made from scratch but it was shop-bought, so it was just assembling a fruit filling really. Later, I remember getting experimental with the Breville. Toasted cheese and piccalilli anyone?
Favourite ingredients: Balsamic vinegar, caraway seeds, wholegrain mustard, Pimenton (smoked Spanish paprika), chickpeas, red peppers, broccoli, ketchup, celeriac and sweet potatoes. I could go on…
Most underrated dish: Roast chicken – probably not underrated these days but, in my opinion, the most luxurious Sunday lunch option and often overshadowed by it's red meat counterparts.
Anything you won't eat: Not really, although I can take or leave apricots. The flavour is a bit distant and vague, which niggles at me. I like bold flavours!
Food trend I just don't get: Those silly smears of jus or puree on fancy plates of food. Masterchef contestants seem to be the most prolific offenders. They just look like someone trod on the plate. Also, I admit to being a bit confused by the appeal of sliders. Why would you want a miniature burger? It's a treat and should be something you can barely wrap your fingers around.
Pet food hate: Generally all pre-packaged foods and, in particular, processed microwave dinners. There is so much decent fast food out there why bother with these? When in a rush, reach for eggs!
Guilty pleasure: Boil-in-the-bag smoked kippers. They take 15 minutes and are delicious, nutritious and really useful for a quick breakfast/supper with eggs and toast.
Top cookery tip: For delicious, fluffy mash bake a potato and scoop out the insides, mix with butter or whatever else you like and season. Keep the crispy jackets, which can be filled to make a tasty snack.