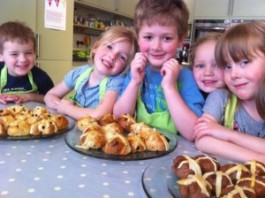 Basic ingredients: The lovely website for this new cookery school and cook shop in South-East London promises a smart up-to-date culinary experience. Joy Neal set up Munchkins Kids Cooking in 2005 and this is the adult version of her business. Working with a number of experts and guest chefs in a custom-built kitchen behind the cook shop, Neal has most bases covered with regular classes on international cuisines, sweet and savoury foods and knife skills. Friday evenings offer a fun social experience that includes Meat and Fish classes with the local butcher and fishmonger, and sausage and truffle making classes. Family courses start from £20 per person.
They say: We aim to put the fun back into cooking.
We say: This is a thoroughly modern cookery school offering a great range of classes at a very accessible price point. Keep an eye out for offers on the website.