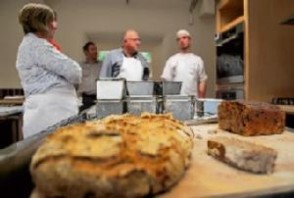 Basic ingredients: The Welbeck Estate in the heart of Sherwood Forest in North Nottinghamshire is home to the UK's only school of artisan food. Given the royal nod of assent by HRH Prince Charles who visited the school recently, SAF's theory is to put people back in touch with real, handmade food. It's all very Slow Food – artisan classes in ice-cream making, cider brewing and preserves and pickling are on the menu. There are courses to suit all ages and skill levels, ranging from half-day courses and demonstrations to a the UK's first artisanal full-year diploma programme.
They say: We not only teach practical and enjoyable ways to produce food, but we also ask important questions about why food is produced in the way it is, what the alternatives are and what the future may look like.
We say: The school's aim to keep British traditions alive for the future is admirable. Robin Hood would have certainly approved.