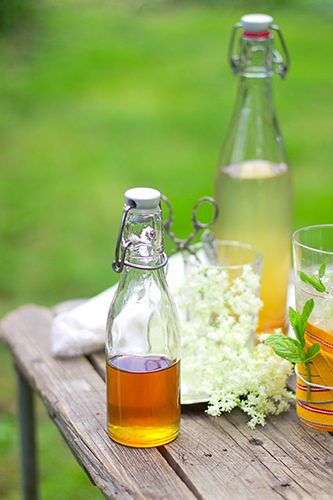 Whether the word 'picnic' conjures up images of wicker hampers and tartan blankets or boiled eggs and sand in your shoes, there is something deeply satisfying in the contemplation of packing up lunch and heading to nature. We can't arrange the weather for you, but we can guarantee that if you fill your basket with the goodies from these courses, you won't care whether you're lazing on a river bank or sheltering under a tree.
The mouth watering Perfect Pies – Pies in a Day course from the travelling cookery school Seasoned should set you on the right path. Taught by chef Simon, founder of Simple Pies and at the school's Derbyshire base, the course will see you create a variety of pies including a pork pie based on Simon's 700-year-old recipe.  The pork, apple and stilton pie sounds spot on for picnicking, and best of all they assure you, you'll easily be able to recreate all of these at home.
If you're after something befitting posh picnickery then look no further than the Artisan Pate and Terrine Course at the School of Artisan Food set in the heart of Sherwood Forest. Any fan of the current trend for all things butchery will enjoy getting stuck in here as French-trained butcher and cook Kate Hill guides students through the process of making pate de campagne and seasonal game terrine. The school also offers artisan bread making and cider making – really the rudiments of a rather lovely lunch right there.
How about some home-made sausages to munch on? The Tideswell School of Food runs an Intoduction to Sausage Making course, hosted by Designasausage's Gaynor Preece and Janet Schuster. You'll learn about skins, links, which cuts to use and the equipment needed before making your own sausages to take home. Tideswell also run courses on cheese and beer pairing, and is based on the edge of the Peak District National Park – so plenty of picnic spots on hand.
The Yorkshire Wolds Cookery School has the perfect course to complement a lazy, sunny afternoon at their enticing Preserves, Cordials and Booze course. Students will create an impressive array of take-home goodies, including elderflower cordial, champagne and sorbet, fresh lemonade, pink lemonade, limoncello, redcurrant jelly, strawberries and prosecco, and strawberry jam. That sounds like summer in a glass, or on a spoon.
It would hardly be proper to end an al-fresco extravaganza like that without a slice of something baked, and the Daylesford Cookery School  has that more than amply covered with its Farmhouse Tea Time Delights course. This baking day covers an impressive variety of teatime classics, including flapjacks, muffins, carrot cake and scones. The students also learn key techniques for making sponges, chocolate, dough, and ice cream.  The course uses ingredients from the adjoining farm, and pairs each creation with a suitable tea.
To create a picnic to rival Ratty's famous basket from the Wind in the Willows, look no further than Cookery School at Little Portland Street's Outdoor Eating course. Proving the capital is as good a place to picnic as any,  Rosalind Rathouse's school manages to cover chicken, prawns, pasties, terrines, tarts, salads, bread rolls and two types of dessert in one day.  They throw in breakfast when you arrive and organic wine with your meal. Roll on summer evenings in Regent's Park.
Click here to find picnic courses at Cookery schools near you