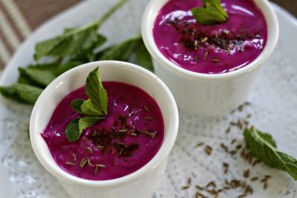 Basic Ingredients: Passionate cook and serious food lover, Sumayya Jamil, aka Pukka Paki, quit her full-time job as a commercial lawyer in 2012 in pursuit of her lifelong goal to work in the food world. This was born of an upbringing immersed in traditional family recipes cooked, reinvented and passed down the line from grandmothers to daughter. Her blog is compelling and a love letter to Pakistani cuisine, featuring some truly inspiring recipes. She has also received plaudits from the likes of Madhur Jaffery, whose upcoming cookbook features Sumayya's spicy aromatic roast chicken recipe. Recognition has also come from some very prestigious cookery schools, providing a platform for Sumayya to share her love and knowledge of this food. Upcoming classes will be hosted at London's Central Street Cookery School, the Four Gables Food Academy in Surrey and the wonderful Demuth's in Bath, where Sumayya will showcase veggie recipes, such as Shahi byriani and beetroot and jaggery raita (see pic above), over the course of 6 hours, priced at £145. Her aim is to teach students the art of Pakistani cookery with a modern twist and explore the history of this cuisine.
 She says: I love the adventure and creative possibilities of cooking… Pakistani cuisine is where my heart lies and I am on a mission to make it better known.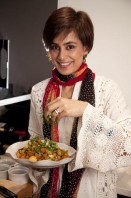 We say: The recipes and accompanying pictures on the Pukka Paki site alone are enough to tantalise the taste buds, but for the full-blown 'spice voyage' you could do worse than pop along to one of Sumayya's supperclubs in North-West London. Further details about these and the upcoming cookery classes can be found on the website.
Meet the chef: find out more about what makes Sumayya tick in the kitchen.