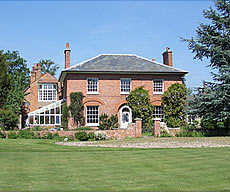 Basic ingredients: The Bomford sisters, Lucy and Isabel, run this award winning cookery school for budding cooks, where courses are hands-on,  lots of fun and conclude each day with a dinner party. The kitchen is based in a converted stable on the family farm in the heart of England, near Stratford-upon-Avon, and specialises in five-day or two-week residential courses for chalet cooks and students headed for university. The school relies entirely on word of mouth and personal recommendation to fill its courses, training over 650 students a year. Orchards Cookery also offers a recruitment service supplying cooks for ski chalets, private parties, outdoor sports lodges and holiday villas.
They say: We have an excellent track record when it comes to producing and placing potential chalet hosts and we expect that our graduates of the Off to University course will be seriously popular in their shared self-catering halls.
We say: A course to fast-track students from clueless to cool in the kitchen ensures a healthy start to life away from home. The bake-offs can get seriously competitive. Students live in cottages on site.
Contact:
Orchards Cookery School, Salford Priors, near Evesham, Worcestershire WR11 8UU
01789 490 259;
www.orchardscookery.co.uk