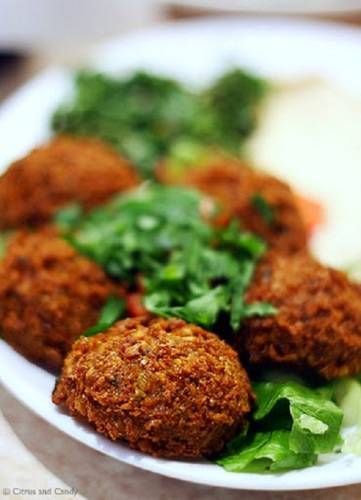 Basic ingredients: The Richwood Hotel in Torquay, Devon, is a Victorian mansion with 13 en-suite bedrooms that range from single occupancy to family size. Murals of Baalbek, one of the largest and oldest Roman ruins in the Middle East, adorn the facade and point to the alliance with Lebanese food, a feature of the hotel's Beirut Bistro. The restaurant will host intimate, residential courses in Lebanese cookery from 1st October to 29th November in 2013, and from 23rd February to 15th April in 2014. Saida, the Lebanese cook, oversees the courses which are limited to just three people, priced at £225 per person, with an additional £108 for a single room and £150 for a double. Courses run twice weekly from Sunday to Wednesday and Tuesday to Friday; involve 2 hours of theory on Middle Eastern food and 7 hours hands-on cooking, including observation and preparation. Guests enjoy a 3-night stay with bed and breakfast, an evening meal with drink on the second and third night and plenty of refreshments throughout the course.
They say: This residential cooking course will empower you to prepare a range of easy-to-make traditional Lebanese dishes, which are healthy and very tasty.
We say: There are not many places in the UK where you can dedicate a whole mini-break to such an exotic cuisine. Use any spare time to explore the beautiful countryside, coastal walks and beaches of the English Riviera.