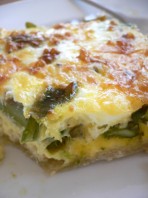 Basic Ingredients: The cookery courses at the award-winning Organic Farm Shop in Cirencester are co-managed by Will and Hilary Chester-Master on their 650-acre, Soil Association registered farm. It is from here, within the teaching kitchen, that their healthy, seasonal and wholly vegetarian cookery courses are run. The farm itself is 100 per cent organic and yields more than 150 varieties of vegetables, fruits and herbs used in the classes to create dishes that emulate those served from the cafe next door. Hands-on workshops take 8-12 people and cost £45 each for four hours. Themes include Farm Shop Cafe Salads, Cheap Easy and Seasonal and Introduction to Macrobiotics. And if that all sounds just a bit too healthy, resident cheese maestro Clive Curtis hosts cheese-making master classes every other month, which cost £85 and include a two-course lunch.
They say: The land is not ours, it belongs to the future and we should leave it in good heart.
We say: Great value courses with a focus on producing tasty seasonal food on a budget. Abbey Home also offer textile, willow and woodwork classes and can host events such as weddings, hen/stag parties and conferences from their 'eco-venue'. Camping is also available or if you prefer, you can rent a cottage, hut or even yurt, one of which sleeps up to 18 people. It is also possible to organise a tour of the farm and they encourage school trips and educational visits.