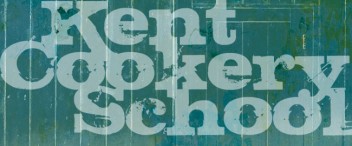 Basic Ingredients: What better home for this culinary sanctuary than the 'Garden of England' which seems to be enjoying a foodie revolution at the moment spearheaded by the likes of Rocksalt in Folkestone. Founded by Stephanie and Douglas Wanstall, The Secret Garden comprises an award-winning restaurant, bakery, pantry and events catering outfit as well as a cookery school which, in its own 'shabby chic' style, offers the 'best of outside in'. Courses in the purpose-built kitchen tend to reflect the setting and time of year with A Seasonal Taste of Kent, Fergus the Forager and Farmhouse Cooking to name but a few. The school's monthly course calendar is impressively varied and easy to view and includes weekend courses for kids, bread baking and Canapes and Cocktails. Most classes accommodate 12 and cost a reasonable £99 for approximately six hours.
They say: Cooking has become an increasingly popular passion and hobby for many people and the best way to learn and improve your skills is to watch how the professionals do it and to have a go yourself.
We say: The school, which boasts cracking views beyond its cobbled courtyard and over its large Victorian walled garden, is linked in to an excellent network of local producers providing it with fresh seasonal produce. A course here promises to be an education in how to respectfully prepare the very best of ingredients. There are good B&Bs to stay nearby.