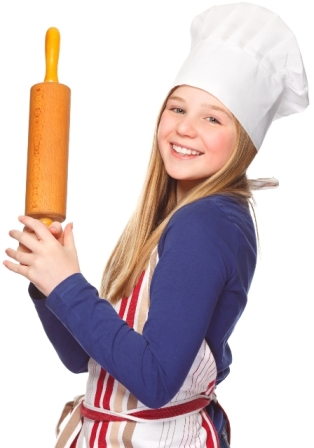 Basic ingredients: Double award-winning cookery teacher Joe Mann established the Fun Kitchen experience in response to students' demands for extra fun hands-on cookery classes in the holidays. As well as children's cookery workshops he now hosts cookery birthday parties for both kids and adults, weekend hen parties, and adult corporate cookery classes in the evenings. He is keen to stress that "fun" is at the heart of all these experiences. The website is packed with free, step-by-step recipe cards – such as low-fat ice cream cone cupcakes, healthy potted carrot cupcakes and soup in a baked bread bowl. Day-long Children's Holiday Cookery Workshops run from 8.30am until 5.30pm for 8-14 year-olds for just £46 per child. New courses are developed regularly and adults will soon be able to get in on the fun too, with their own new Saturday morning workshops using the best local produce.
They say: Whether you're crazy about baking cakes, potty about pies and pastry, or simply bonkers about bread, we want to give you the skills, knowledge and confidence to enjoy making your own great tasting food. Cooking is a life skill and it is important that everyone learns how to cook and tries new flavours and ingredients. There's no better way to enjoy cooking than to get stuck in and have fantastic fun in the kitchen!
We say: You can't knock Joe for his enthusiasm. Fun Kitchen is a great way for kids to spend at least part of the long school holidays and pick up some skills and treats to take home and share at tea time.