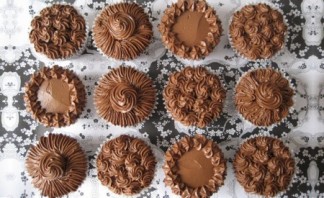 Basic Ingredients: A brand new venue in Wallington heralds the arrival of short cookery courses from March 2013, courtesy of Surrey's Jace Catering and Training LTD. These range from Fantastic Fish and British Baking, to Quick Puds and Hearty British Food. Courses promise to be fun and informative, as with the Cake Pop Master Class, and cost between £35 to £60 for either 2 ½ hour evening or 3 ½ hour morning sessions. The school provides everything needed on the day, and will give you food and recipes to take home.
They say: Our aim is to be innovative and current in our teaching methods and to deliver to you the best training in a stimulating, fun and inspirational way.
We say: First of all, courses at Jace are great value. Secondly, they are geared towards a good time but whether it's learning to select, prepare and cook different fish or techniques used to bake scones, sponges and cupcakes, there are clearly some serious skills to pick up.
Contact:
Jace Catering and Training Cookery School, The Annexe, 16 Stanley Park Road, Wallington, Surrey, SM6 0EU
0845 241 7738 ;
www.jace-training.co.uk/cookery