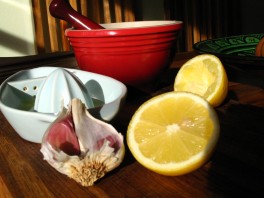 I first tried tahini sauce in  a small Jewish restaurant in a back street off the Khao San road in Bangkok. It was drizzled liberally over a pitta stuffed with falafel and salad. Love at first bite. Since then I've discovered, happily, that this simple sauce can go with (almost) anything.
It is a quick way to fancy up grilled chicken or simple white fish. You can eat it with roast lamb or use it as a salad dressing. I some times eat it off the end of my finger out of the bowl – but only if no one's looking. There are seemingly endless variations. Mix in a little miso it becomes seriously savoury – with a rich consistency that compliments fresh steamed vegetables perfectly. Add in some walnuts and chilli and you have a condiment par excellence. It's like ketchup for grown ups.
Tahini is a paste made from ground sesame seeds and most commonly found in North African and Middle Eastern cooking. It is used in a range of dishes there, both savoury and sweet. Incredibly versatile (for a simple breakfast try mixing equal amounts tahini and honey then stirring the paste through some yoghurt) it is also full of all sorts of good things, packed with vitamins, protein and calcium. You can buy it in health food shops, and quite a few supermarkets, but the best place to get it is your local Asian grocery store.
The recipe I use is based on that in Sam and Sam Clark's excellent Moro East book.
Ingredients
1 garlic clove
Pinch of salt.
2 ½ tablespoons tahini
1 tablespoon extra virgin olive oil
1 tablespoon lemon juice
4-8 tablespoons water
Crush the garlic clove into a small bowl. Mix in the salt. Add the tahini, olive oil and lemon juice. Mix thoroughly. Add the water a tablespoon at a time, strring well to ensure a smooth sauce. Add enough water to get the consistency you want – this can change depending on what you are serving the sauce with. Season to taste with salt and pepper.
Contact: Top tips for tahini