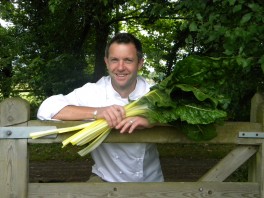 Basic ingredients: A team of chefs and experts run this really fresh looking cookery school in the Cotswolds offering cooking, gardening and foraging courses, as well as bread making, charcuterie and other artisan skills.  There are full day, short days and evening classes, cooking demonstrations, tastings and hands-on, skills-based cooking days for kitchen novices and masters. The atmosphere is social, collaborative and interactive, with participants working largely in pairs. A typical course day starts at 10am and ends at 4pm, and include an informal  lunch with a glass of house wine.
They say: We specialise in one-day classes on topics from growing herbs and vegetables to forgotten skills like butter making and preserving, with an emphasis on locally grown and crafted ingredients and our own vegetable gardens.
We say: Make a night of it and stay over in one of the charming on-site cottages and eat at the estate's Swan restaurant, awarded Restaurant of the Year by the Good Food Guide 2010.