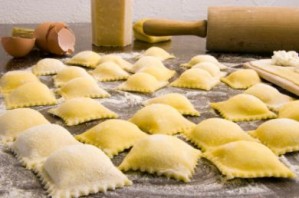 Basic ingredients: Based in smart premises in the pretty market town of Alresford, near Winchester, the school offers a wide range of cookery tuition and experiences for all ages, abilities and occasions. Founded by Kate Hughes, a former senior tutor at Leiths, the Academy has merged with the former Murray School of Cookery in Farnham. A varied course menu includes children's and teenager's workshops, and some interesting courses such as Souffles and Mousses, Pates and Terrines, Singles cookery days and a Game workshop.
They say: Knowing how to cook and being able to teach people how to cook are entirely different skills. Our teachers must therefore have the right personality and people skills to communicate their knowledge effectively – no shouty Ramseyesque antics here (at least from our teachers – pupils are an unknown quantity!).
We say: At £235 the five-week evening and day courses offer good value for beginners and intermediate cooks.
Contact:
The Cook Academy, The Station Mill, Station Road, Alresford, Hampshire SO24 9JQ
01962 734850;
www.cookacademy.co.uk