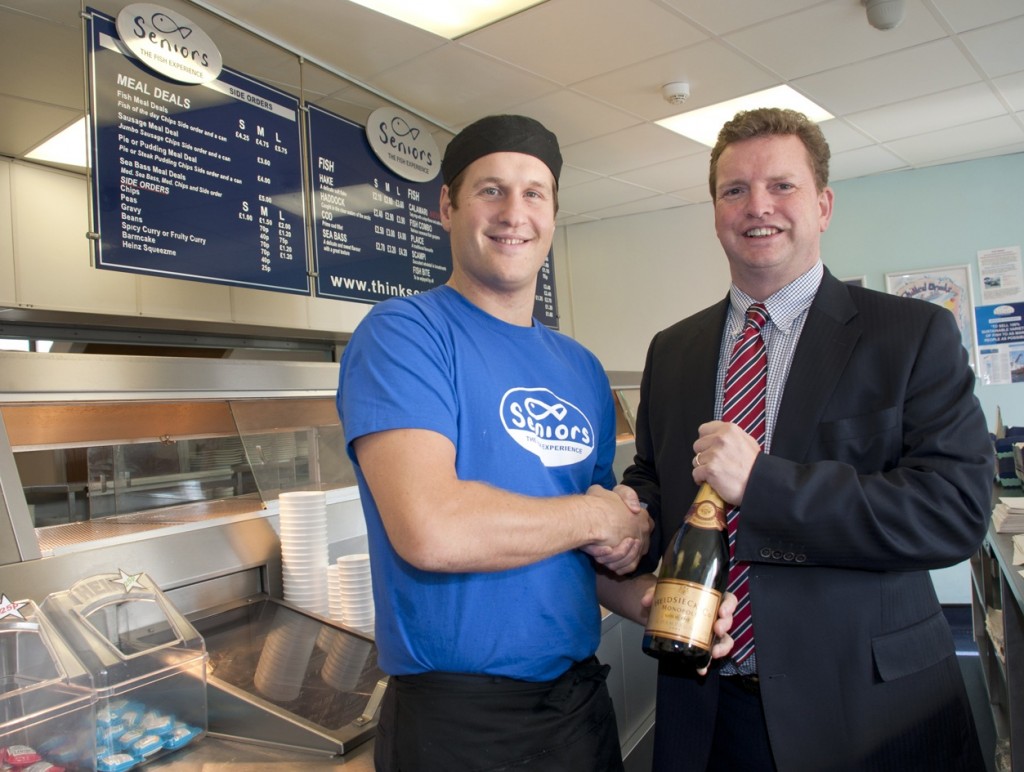 Two brothers in their twenties have been awarded the title of the UK's best fish and chip shop today at the National Fish and Chip Awards 2012 in Central London. Relative juniors Alastair and Dominic Horabin run Seniors in Thornton, Lancashire which beat off a shortlist of the UK's best regional chippys.
With their Dad having been a fish merchant for 35 years the brothers always had an inside track on fish, serving up to six varieties at a time at the shop, where haddock is the most popular. Keep it in the family and keep it local are the bywords of Horabins' success – fish is picked up daily from the Fleetwood Docks auctions, the spuds come from a farm just six miles away and ice cream served in the shop from a farm shop near Preston.
The competition's runner-up was Hanbury's in Babbacombe, Devon, while Quayside in Whitby came third.
Seniors, 91 Fleetwood Road North, Thornton, Lancashire, FY5 4AB (Tel: 01253 858585 ; www.thinkseniors.com)
Tell us about your favourite chippy in the comment box at the bottom of the page.
Contact: The best fish and chip shop in Britain 2012