We've done the hard work for you. Six more cookery schools offering classes from baking pretzels in London to classes for weaning babies on to quality soilds. Have you been to any of these culinary schools? Tell us about your experience in the comments box below.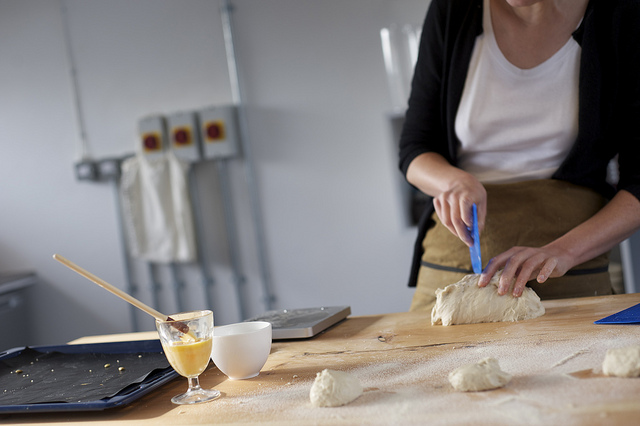 Bake with Maria, London NW3
Tapping in to the current trend for all things baked, keen baker Maria Mayerhofer runs a smart 'Baking Lab' offering fun and insightful courses from pretzel making to Scandinavian breads.
Brookes Cookery School, Oxford
A traditional catering college that offers a programme of extra-curricular courses for amateur adults and juniors. The team of chef trainers teach a couple of courses a month, usually on a Saturday, ranging from tapas and Balinese cuisine to bread and English wines.
Kitchen Academy, Brighton
Mobile cookery school the Kitchen Academy delivers its message of culinary simplicity nationwide through workshops, demos and events and, to date, has been commissioned by  the BBC, Fairtrade and Soil Association among others.
Mum's Spaghetti,  Lichfield, Staffordshire
Information, recipes and advice on what and when to feed babies can be found on the jam-packed, fun and informative website. These enthusiastic mums also run cookery classes and events in Lichfield.
 Alex Mackay, Norfolk
Mackay is an alround culinary whizz kid who offers bespoke cookery demonstrations in various locations and occasional food and wine workshops at Norwich City Football Club under the Delia banner. He is also a patron of the Kids Cookery School and can answer your cookery queries directly from his website.
Rayeesa's Kitchen, Mordiford, Herefordshire
Rayeesa champions authentic 'Hyderabadi'  home-cooked Indian food in courses run from her 500-year-old, stone-built farmhouse. There are a variety of classes, demos and a regular cookery club.