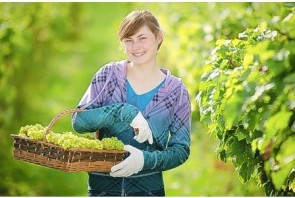 Here's our latest crop of cookery schools that we've 'foraged' for you.
Have you been to any of them? tell us about your experience in the comments box below.
Jamie's Ministry of Food, North, North-East and Stratford, London
The community arm of Jamie Oliver's ever expanding culinary empire with five centres (four in the north of England) teaching the basics of cookery to low income families.
Smoky Jo's, Cumbria
Holy smoke – learn how to smoke cheese, fish, meat and more at home in the Lake District
Three Choirs Vineyard, Gloucestershire
Demonstration classes for improvers hosted by local chef James Arbourne at a leading West Country vineyard.
Darts Farm shop, Devon
Award-winning mega farm shop in Devon runs occasional food and cookery masterclasses and demonstrations including Aga workshops and seasonal healthy eating classes
Macro School, Devon
A handful of highly affordable, super healthy courses a year at this dairy and sugar-free cookery school suitably located in Totnes, Devon's wholefood capital.
Vaughan's Kitchen, Wiltshire
Plenty of courses with a useful ratings system for the skills level required for each course at this bistro backed cookery school in Devizes, Wiltshire.