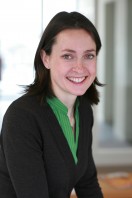 First food memory?
Eating raspberry vinegar off a teaspoon. I have always loved vinegar.
First cookery skills?
Making cakes in the Magimix with my grandmother in my parent's shop, Divertimenti. You have to master the pulse button.
Favourite ingredients?
That's difficult. On one day, ginger, lime, garlic and chilli. I cook lots of Asian food – but another day it will be shin of beef and red wine to make a Daube. I'm currently obsessed with Leeks. The good thing about cooking is that you can change your mind daily.
Recipes or improvise?
Both. Without recipes it's hard to progress, but the simple dishes you carry in your head make it possible to cook every day. What's important is to learn some basic skills, so that you gain the confidence to improvise.
Most underrated dish?
Quiche Lorraine. Our Diploma students make it in their first term. Once you learn to make good pastry, you realise there's nothing better.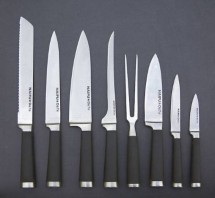 Indispensable kitchen gadget or utensil?
My knives. I use Naifu from Chef's Knife Store – it drives me mad when I cook at someone else's house and you can't chop an onion. People don't realise how much time you waste in the kitchen using blunt knives.
Tell us a top cookery tip?
Taste, taste and then taste again. That's the secret to becoming a good cook.
Eat at home or eat out?
It's hard to beat my roast chicken, so probably eat in – the best evenings are around a kitchen table.
What's Britain's best kept food secret?
The myriad of different cuisines on our doorstep. You can eat anything here, and you can learn to cook it too.
What are the key ingredients for a successful cookery class?
Good planning. The logistics can be a challenge.  Creating a relaxing environment is essential too, so that students feel able to ask questions . The enthusiasm of the teacher is vital – and students must come away feeling that they have learned something wonderful that they couldn't have just read in a book.
Contact: Cookery School Q&A: Camilla Schneideman of Leiths