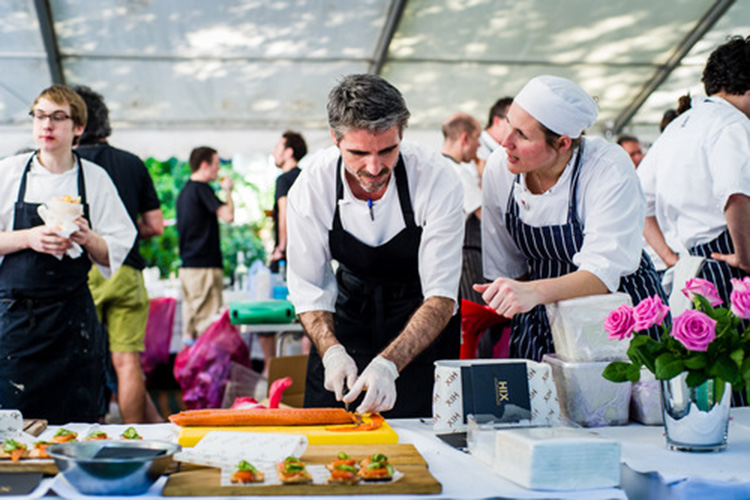 Everyone loves a cracking food festival. So we've compiled a guide to 70 of your favourites, from those that specialise in a single local ingredient – such as garlic or gooseberries – to the headline foodie events of the year at Ludlow and Abergavenny. If the sun shines and it's been well curated, a good food festival should offer new flavours and experiences in a community setting, and a chance to watch and join chefs and local cookery schools in themed demonstrations.
MAY
12th – 30th, Leeds Indie Food Festival, Leeds
Amazing array of artisan workshops, pop-ups and events celebrating
the range and quality of the food and drink available from both the outlying
county and in the city's restaurants, with promotions in venues
across the city including Leeds Kirkgate market, Victoria Quarter and Millennium Square.
14th – 15th, Ludlow Spring Festival, Ludlow, Shropshire
With more than 140 real ales, demonstrations on the art of bread making,
hands-on cookery classes, 60 food and drink stands and a vast selection of
sausages, there is plenty to enjoy at this taster of the larger festivities
to come at Ludlow's gastronomic knees-up in September.
14th – 15th, Loch Fyne Food Fair, Cairndow, Argyll
A free fair dedicated exclusively to the gastronomic goings on of West Coast
Scotland. There will be a wide choice of Scottish fare, from oat cakes to
bumble puddings, and a particular emphasis on seafood with experts on hand
to dispense handling and cooking tips on the likes of oysters and hand-dived
scallops. A live music programme runs throughout both days and the Wee Green
Cinema – driven by audience pedal power – showing short films about food.
15th, Alresford Watercress Festival, Alresford, Hampshire
Watercress fills the streams and water beds around this popular market town
and this day festival celebrates the locally grown crop. A line-up features
cookery demonstrations from regional chefs, the world watercress eating
championships, children's workshops and a Hampshire farmers' market ripe
with the county's produce. Morris dancers, jazz bands and the crowning of a
watercress king and queen complete the festivities.
19th – 30th, Brighton & Hove Food & Drink Festival, Brighton
This 'Spring Harvest' jamboree includes the world's biggest cheeseboard and reaches
its climax in the final weekend with a world food market on Hove Lawns,
cookery for kids, a local beer and cider tent and an attempt to build a
house made purely from everyday domestic and commercial food packaging that
otherwise ends up in the bin.
21st – 22nd, The Crab & Lobster Festival, Cromer and Sheringham
A weekend when historic rivals, Cromer and Sheringham, unite to celebrate
their shared seafood heritage. Events include a crab dressing competition, a
seafood trail around the towns' best eateries and a cookery theatre
featuring Norfolk's top chefs.
21st, Witney Festival of Food and Drink, Oxfordshire
Something of a cross between a village fair and a giant farmers' market, this
family-friendly festival, in the heart of David Cameron's home stomping
ground, showcases an impressive array of food and drink producers on a roomy
church green – these include the Cotswold Curer charcuterie, Oliphant and
Pomeroy artisan ice cream and Bolitas Brazilian cheese ball makers. A
festival cafe serves homemade goodies and wannabe master chefs can hone
their cookery techniques by learning how to make sausages and how to prep
crayfish in the Skills Tent.
21st – 22nd, VegfestUK, Bristol
This two-day outdoor extravaganza in the heart of Bristol celebrates all
things vegan, with more than 150 stalls, caterers, raw food and juice bars,
activist workshops and nutrition talks. The 64-page event programme features
a range of main events including cookery demonstrations by Rachel Demuth,
from Bath's Demuths Cookery School, DJs and a Well-Fed World campaign for
school lunches in Ethiopia.
28th – 29th, Food Lovers Festival, Malton, Yorkshire
More than 100 food and drink stalls fill the streets of this handsome market
town in Yorkshire which, in recent years, has garnered a reputation as the
county's gastronomic nerve centre. A well organised programme comprises
demonstrations at the Malton Cookery School, tutored tastings, and book
signings and interviews featuring Valentine Warner, Levi Roots and afternoon
tea with Diana Henry.
28th – 30th, River Cottage Spring Fair, Axminster
This summer bash at Hugh FW's HQ offers a range of top-notch artisan
masterclasses, including curd cheese, pickling, hedgerow cocktails and
delicious local food and drink, plus lots of weird and wonderful rural
activities such as pig racing and welly wanging.
28th – 30th, Sheffield Food Festival, Sheffield, Yorkshire
A May bank holiday weekend dedicated to the Steel City's food and drink. On
the menu: street food traders, an artisan food market and cookery demo tent,
Ready, Steady, Cook! competitions, pizza making classes for kids, a pop up
farmyard and the Peace Gardens' mini beer festival, curated by the Sheffield
Breweries Cooperative. Look out for Sheffield's very own vegetable
entertainer, Madame Zucchini, who will be presenting her live shows in St
Paul's Place.
28th – 5th June, English Wine Week, From Cornwall to Kent
Dozens of nationwide events offer the chance to become better acquainted with
English wines. These include in-store wine tastings at branches of Waitrose,
food and wine pairings at restaurants and vineyard visits. In Sussex you can
tour the county's best vineyards on a vintage Routemaster, while Manchester
Wine School offers tastings of all shades of English wine including rare
northern varieties.
29th – 30th, Dartington Food Fair, Devon
The fifth annual food fair, held at the Shops at Dartington, a social
enterprise in South Devon, celebrates the "best of the West" with edible
goodies from more than 50 local producers, a pop-up restaurant run by
Riverford Field Kitchen's Jane Baxter and award-winning grub at the White
Hart pub. Culinary demonstrations include a crab cracking class, hedgerow
foraging on the Dartington Estate and preparing a DIY Devon dinner.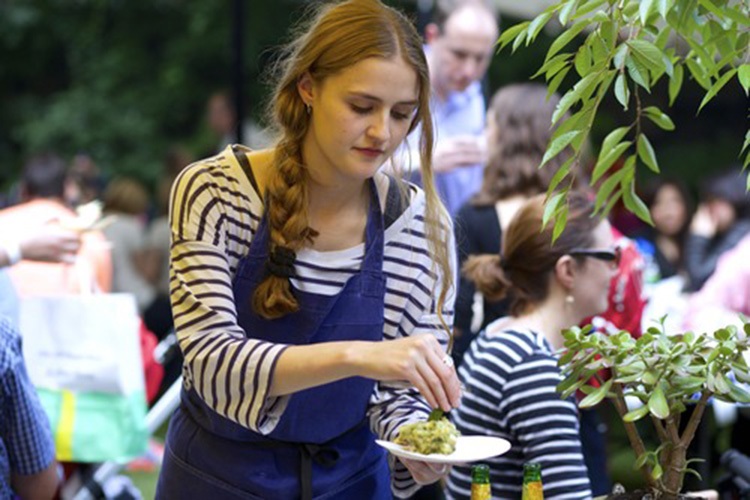 JUNE
3rd – 5th, Southport Food and Drink Festival, Southport, Merseyside
Set in Victoria Park, this three-day event features a street food festival,
food-themed activities for children, live cookery demonstrations and the
annual Great Southport Bake Off. Regional producers showcase the
north-west's best pies, chutneys, sausages and ice cream.
4th – 5th, Asparafest, Evesham, Worcestershire
Ever tried "asparasausages"? No? Well, now's your chance. Make the most of the
asparagus season at this two-day festival in Worcestershire where the
"world-famous Asparamancer" will be making an appearance and asparagus
royalty will be crowned. There are farm tours, eating and cooking
competitions featuring the green spears and a chance to meet the brewers at
the real ale and cider bar.
7th, Open Farm Sunday, nationwide
Touch base with the land that feeds us and explore some of the UK's leading
farms, many of which are open to the public for just one Sunday each year.
Soak up the scenery, go on a farm walk or a tractor ride, enjoy ferret
racing or worm charming and stock up on farm-fresh produce at a host of mini
farmers' markets and farm shops.
7th, Shaftesbury Local Food Festival, Dorset
A glorified Dorset farmers' market bedecks the length of Park Walk with more
than 60 regional stallholders, including Purbeck Ice Cream and the Somerset
Cider Brandy Co. There are cookery demonstrations by Hive Beach Café chef,
Steve Bant, a junior MasterChef cook-off and an afternoon Tudor banquet at
Gold Hill Museum.
12th – 18th, Bridport Food Festival, Dorset
A week of food events builds up to the main event at Asker Meadows on June
18. In the food producers' marquee you can find local heroes producing
Dorset Nectar artisan cider, handmade Dorset Pies and From Dorset With
Love's Dorsetshire Sauce, a three-star winner in last year's Great Taste
Awards. Highlights from an inspired programme include a taste trail around
the town's gastronomic treats, a vegetable cake competition, a food writing
workshop, a one-pot challenge for school children and cookery demonstrations
by Dorset-based all-rounder Christine McFadden, who will be rustling up a
number of dishes using locally caught mackerel and Dorset watercress and
wasabi.
16th – 19th, BBC Good Food Summer Show, Birmingham
A fun-filled "bunfight" featuring food producers, market demonstrations,
tastings and entertainment in the "Supertheatre" from top chefs and TV stars
including James Martin, Michel Roux Jr, Tom Kerridge and Mary Berry.
10th – 12th, Cheltenham Food and Drink Festival, Cheltenham
Sponsored by Wholefoods Market, the Real Food and Drink Theatre has an
interesting range of informal tutored tastings and talks on a variety of
subjects ranging from cheese making to coffee brewing and from wild food
foraging to school food. The celebration takes place in the swish
Montpellier Gardens, where celebrity chefs Jean-Christophe Novelli, Stefan
Gates and Mark Lloyd will share pans with their local counterparts, and
refreshments can be found in the wine and cider tents.
10th – 12th, Crail Food Festival, Fife
The food emporium at this harbourside festival offers a chance to sample the
likes of Mara's dried seaweed, Iain R Spink's Arbroath Smokies and a cuppa
from the Wee Tea Company. The Chocolate Larder hosts interactive sessions
with the producers of Scotland's best artisan chocolate, while there's a
lively programme of foodie films, communal suppers and workshops featuring
fishermen, farmers and brewers.
15th – 19th, Taste of London, London
Based in Regent's Park, this heavily sponsored gourmet jamboree is a showcase
of the capital's top chefs and restaurants who offer taster menus from their
temporary kitchens. Added attractions include champagne tastings and
interactive cookery lessons as well as demonstrations and appearances by
many of the aforementioned elite chefs. Not cheap, and inevitably crowded,
but a great way to survey the London restaurant scene in one go.
25th – 26th, Shrewsbury Food Festival, Shropshire
There's foodie fun for all ages at this well-established festival held in
Shrewsbury's river-hugging Quarry Park. The weekend features a lively
programme of local chef demonstrations – including the town's fishmonger and
baker – a restaurant food safari, kids' cooking lessons, a bumper puddings
tasting event and more than 200 of the county's best artisan producers.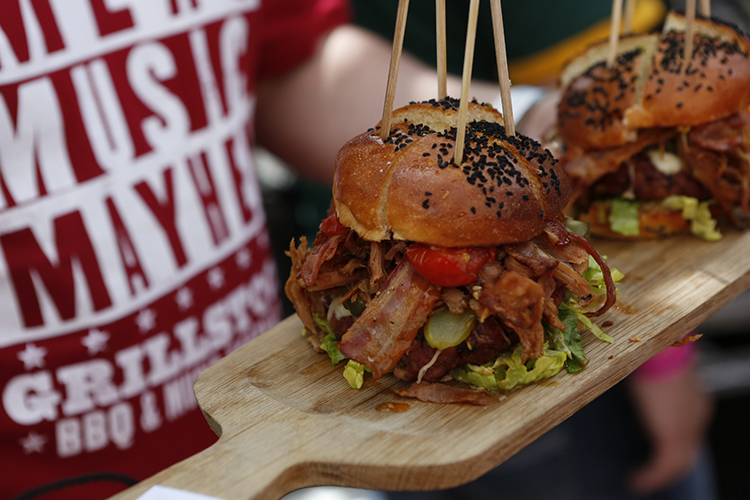 JULY
1st – 31st, Hampshire Food Festival, Hampshire
Hampshire has one of the best organised food agencies in the country and some
of the most delicious fare to boot. Its food festival now spreads across an
entire month of high summer offering a superb assortment of fun for all
ages, from forest trails and butchery classes to "jamming" sessions, teddy
bears' picnics and "Hampshire on a Plate" menus at some of its most
illustrious hotels and restaurants.
2nd – 3rd, Soho Food Feast, London
This mini gourmet festival, founded by Margot Henderson, of Rochelle Canteen
and St John restaurants, is in aid of Soho Parish Primary School. In
exchange for a £2 token, festival goers can sample taster signature dishes
from an impressive range of high-quality and innovative restaurants. Chefs'
demonstrations in St Anne's Church hall include frying-pan pizza and making
preserves. There's also a vegetable sculpture competition for kids, cocktail
bars and live music.
2nd – 3rd, Grillstock, Bristol
A Grillstock barbecue and music festival is a muscular, no-nonsense affair
comprising meat, more meat, foot-stomping bands and BrewDog beer.
Highlights include the King of the Grill US-style low 'n' slow BBQ competition,
chilli, hot wing and hot dog eating contests, smoking masterclasses and all
the latest al-fresco dude-food gadgets.
2nd – 3rd, Wakehurst Wild Food Festival, West Sussex
Staged in the meadows of Kew's country garden at Wakehurst Place, this
festival has all the charm of an old-fashioned country fayre with its hay
bale picnic area, traditional tea and cider tents and its, doubtless Poldark
inspired, scything competitions. There is a range of cookery demonstrations
and talks from local food and drink experts, foraging walks and street
cooking from as far afield as Vietnam and India. Free admission to National
Trust members.
9th, Mortimer Country Food Fair,
Shropshire
Now in its seventh year and hosted at Aardvark Books in Brampton Bryan, the
fair celebrates the best of Hereford and Shropshire's local produce and
crafts, including British cherries, Easy Peasy Children's cookery classes, a
vintage tea tent and country wines and liqueurs.
9th -10th, Pommery Dorset Seafood Festival, Dorset
The champagne flows at this fishy festival set around Weymouth's waterfront
and showcasing an impressive choice of seafood available from the South
Coast. The popular Hive Beach Cafe comes to town with its pop-up restaurant,
there are live cooking demonstrations from some of the region's best loved
chefs and a chance to "Glam your Clam" and celebrate the Great British
whelk.
16th, Oundle Food Festival, Oundle, Northamptonshire
This bustling affair fills the streets of Oundle with a local producers'
market on the 18th. During the week there are Aga cookery demonstrations,
tea master talks, a whisky masterclass, a popular teddy bear's picnic and a
number of local restaurants serve special menus.
16th – 17th, Essex Festival of Food and Drink, Braintree
Join celebrity chefs Tom Kerridge and James Martin on a medieval moated
farmstead at Cressing Temple Farms for Essex's primary food celebration.
There's a free kids cookery school, Camra beer tastings, local chef
demonstrations and an open-air food court featuring more than 120
exhibitors.
21st – 31st, Whitstable Oyster Festival, Whitstable, Kent
Highlights of this long-running seaside institution include the Landing of
the Oyster ceremony and the oyster parade, seaside foraging walks, dozens of
stalls at the Harbour Food Fair and the festival's own showcase restaurant,
bar and performance venue, The Shuck.
26th July – 29st August, Pershore Plum Festival, Worcestershire
This month long festival will turn the town purple in its endeavours to
celebrate this special fruit, culminating over the August Bank Holiday
weekend with three "plum crazy" days of events and activities.
27th, Nantwich International Cheese Show, Nantwich, Cheshire
The biggest cheese show in the world showcases some 4,500 cheeses from 26
countries inside its uber Cheese Marquee. There are plenty of new varieties
to taste and discover such as Weydeland Villa Wasabi and Orsom Blue, along
with "big cheese" chefs such as James Martin and Will Holland who will be
cooking with cheese – obviously – in the Gruyere Theatre.
30th – 31st, The Great Dorset Chilli Festival, Wimborne St Giles
The Earl of Shaftesbury's St Giles Park is home to this weekend of
tongue-tingling celebrations, with stalls selling a mind-boggling array of
chilli condiments and edibles, cooking demonstrations, expert talks on seeds
and growing, and spicy street food from around the world. The development of
the super-hot Dorset Naga has really put the county on the map for chilli
enthusiasts and the festival sauce competition offers a chance to taste
dozens of salsas and vote for your favourite.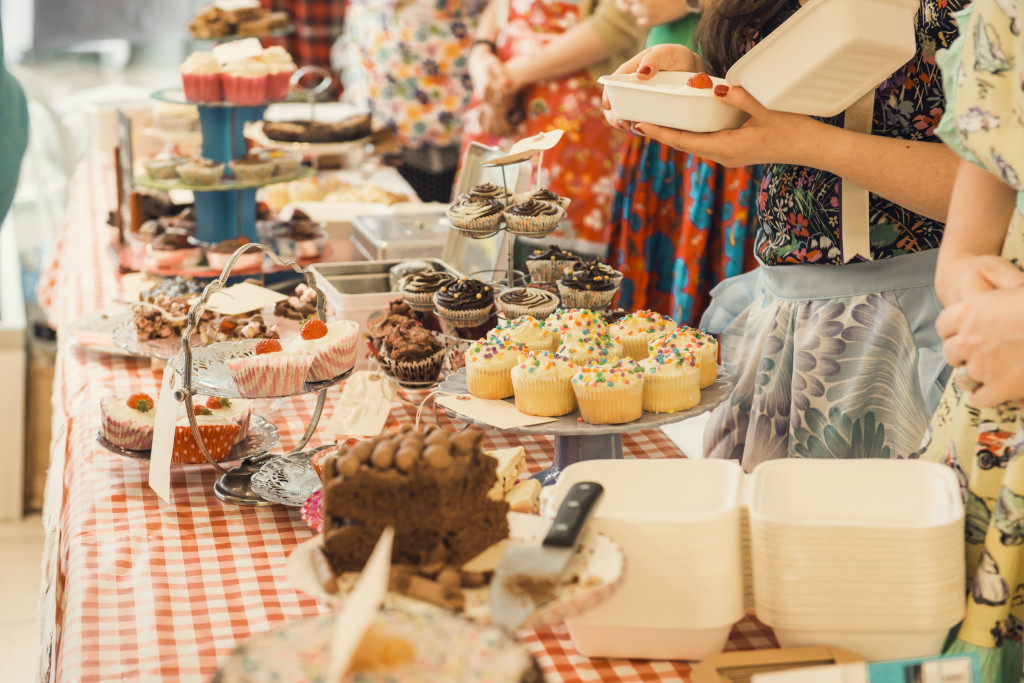 AUGUST
2nd, The Egton Bridge Gooseberry Show, Yorkshire
First established in 1800, this is one of those specialist fruit fairs that
are fast disappearing in the UK. Growers from all over the country head to
Egton in the North York Moors National Park to compete for the honour of
growing the prize gooseberry over four categories. The record weight to
beat: 35 drams or 62g.
6th – 7th, Sandringham Food Festival, Norfolk
An eclectic mix of events make up this foodie jamboree on the Sandringham
Estate. Rewind in time with historic food demonstrations, man up for the
bush tucker insects and grub challenge, enjoy beer in the real ale marquee,
watch local chefs in the main food theatre and sample the best regional
produce in the food hall.
9th – 13th, Great British Beer Festival, London
This annual jamboree under the vast roof of Olympia is organised by the
Campaign for Real Ale (CAMRA) and offers 55,000 beer drinkers the chance to
explore more than 900 real ales, ciders, perries and international brews.
There are ten brewery bars, a Champion Beer of Britain competition and
tutored tastings including a session matching beer and music with blogger
Pete Brown. If you walk away from this event in a straight line then you may
not have made the most of it!
13th, Clitheroe Food Festival, Lancashire
The historic market town of Clitheroe hosts this showcase for the superb array
of produce found in and around Lancashire's Ribble Valley. It's a packed day
with workshops and talks covering topics ranging from honey bees and canapés
to herb gardens and cocktails. There are cookery demonstrations by local
chefs and kids' cooking workshops.
13th – 14th, Bakewell Baking Festival, Derbyshire
This festival, appropriately held at the namesake of one of our most enduring
puddings, taps into the national obsession with all things baking. There are
cake-offs, masterclasses – Indian bread-making and gingerbread decoration to
name but two – tea appreciation and the eccentric Mr Darcy custard pie fight
to celebrate that Jane Austen is said to have finished *Pride and Prejudice*
at the town's Rutland Arms Hotel.
20th – 21st, The Isle of Wight Garlic Festival, Isle of Wight
The island's many varieties of garlic are at the heart of this event,
flavouring everything from prawns and ice cream to coffee and popcorn. The
food theatre line-up is headlined by celebrity baker Nadiya Hussain and will
showcase the best local produce, including tomatoes, blue cheese, honey and
wine. There are beer and tea tents for refreshments, live music and family
events.
26th – 28th, The Big Feastival, Oxfordshire
The product of a celebrity partnership between chef Jamie Oliver and
cheese-making rock star Alex James – the festival is hosted on the Blur
bassist's farm and is a heady mix of food stalls, chef demos, live music and
crafty workshops.
28th – 29th, Bury St Edmunds Food and Drink Festival, Suffolk
The town centre is transformed for this bank holiday weekend festival
featuring TV chef Ed Baines and Michelin-starred chef Galton Blackiston in
the open-air Aga Rangemaster theatre kitchen, a farmers' market and 120
local produce food stalls.
29th, Newlyn Fish Festival, Cornwall
There's a lot to pack in to a bank holiday Monday: a fish trail for kids,
Cornish Fishmonger of the Year competition, the Great Cornish Fish Off,
cookery demonstrations and a chance to bid for your supper at the fish
auction and put your newly acquired filleting skills to work at once. Dozens
of food stalls from some of the southwest's best producers line the pier,
market and festival square.
SEPTEMBER
3rd – 4th, Loch Lomond Food and Drink Festival, Loch Lomond
The eleventh edition of this beautiful lakeside festival, located about 30 miles
north-west of Glasgow, features a mixed bag of food-related activities
ranging from a haggis eating competition and bushcraft courses to foraging
and herb walks and cookery demonstrations by a vegetable and macrobiotic
chef. The beach bar will be stocked with craft beers and whiskies and, to
entertain the kids, there are cookery classes and Professor Brainstorm's
insights into space food and magical science.
9th – 11th, Ludlow Food Festival, Shropshire
Each year in mid-September the centre of historic Ludlow and its castle hosts
one of Britain's leading food festivals. The event has a richly varied and
well curated programme with a focus on local chefs such as Shaun Hill of the
Walnut Tree restaurant and Marcus Bean of Brompton Cookery School as well as
a young chefs' cookery competition. Slow Food Taste Workshops are hosted by
local producers and feature pies, chocolate, venison and the pricelessly
named Badger Face Welsh Mountain lamb. There are plenty more small producers
from the surrounding area, children's cookery classes, the town's famous
sausage, bread and ale trails and an Egyptian cuisine masterclass that aims
to teach festival goers how to "cook like Cleopatra".
17th – 18th, Salisbury Food and Drink Festival, Wiltshire
The weekend kicks off with a Waitrose inspired tasting of all the great
products from the surrounding counties of Wiltshire, Dorset and Hamsphire.
The grocer will be plugging its new cookery school, too, with a handful of
children's workshops. Saturday is a relatively slow paced day with a
hedgerow herb walk down on the River Bourne Community Farm with medical
herbalist Rachel Heathcote and a screening of the foodie film The
Hundred-Foot Journey. The weekend reaches its climax on Sunday with a bumper
festival market of more than 80 regional producers in Salisbury's handsome
Market Square, alongside professional chef demonstrations, and a children's
cookery school.
17th – 18th, Abergavenny Food Festival, Monmouthshire
Winner of the Visit Wales Best Event in 2013/14, one of the UK's flagship
food festivals packs a lot into a long weekend. This year's headline acts
are straight out of the top drawer with the likes of Yotam Ottolenghi,
Hemsley and Hemsley, Tom Kerridge and Raymond Blanc sharing their culinary
secrets. There are artisan food demonstrations, cookery classes for kids and
a food market, with more than 200 producers, many of them local, and a
night-time street food market. Special events include tutored tastings, a
craft beer festival and the festival institution that is Rude Health Rants –
a chance to let off steam about food.
17th – 18th, Liverpool Food and Drink Festival, Liverpool
Sefton Park hosts the city's eighth annual foodie festival featuring northwest
produce markets and celebrity masterclasses from the likes of the Hemsley
sisters, builder-baker Richard Burr, Rachel Khoo and Valentine Warner. Food
outlets are organised helpfully in zones which include a healthy living
area, street food, Chocolate Heaven Garden and a Scotch Corner toasting the
best booze from the north of the border – who ever knew there are 20
craft gins distilled in Scotland? Nisha Katona runs her Curry Clinic in a
yurt, teaching folks how to make their favourite Indian dishes from scratch,
there are interactive activities and workshops for children , wine and
chocolate tastings and a cocktail competition.
23rd – 2nd October, York Food and Drink Festival, York
Claire Davies, aka the Greedy Wordsmith, is one of a host of insightful
foodies giving talks and demos at this year's festival – she will
demonstrate her historic recipes for Anglo Saxon leek, dill and broad bean
soup and gingerbread. Others include ex-Ottolenghi chefs Honey and Co,
vegetarian experts Vanilla Black and Great British Bake Off winner Frances
Quinn. The cookery school tent covers everything from biscuits to Thai
street food, libraries and bookshops host food and drink storytimes across
the city and an innovative shared soup supper aims to raise funds for local
community projects.
23rd – 25th, The Great Cornish Food Festival, Truro, Cornwall
Now in its 13th year, this annual celebration of all things edible and
Cornish offers an extensive programme of events on Truro's Lemon Quay. An
enticing timetable of cookery demonstrations is headlined by local seafood
chef Nathan Outlaw but features plenty of young talent, too. Festival goers
can learn how to fillet fish, make breakfast cocktails or cook with an Aga.
There are masterclasses in mead and ice-cream making, cookery challenges for
kids, a cream-tea bake off and around 50 local producers proferring their
tasty wares.
24th – 25th, Aldeburgh Food and Drink Festival, Suffolk
Tapping in to the vibrant local food scene, Aldeburgh's annual food
celebration puts East Suffolk's superb produce centre stage. Expect to find
everything from raw milk and organic vegetables to award winning Adnams beer
and cider from Aspall. An excellent programme of regional fringe events
includes tastings in farm shops and delicatessens, chocolate tours,
"progressive" local food suppers, "digging and delving" and bread workshops.
The weekend's cookery demonstrations and discussion forums are held across
two stages with appearances by Thomasina Miers, Anna Hansen and Galton
Blackiston among others.
24th – 25th, Cockermouth Food Festival, Cumbria
Cockermouth sits on the northwest tip of the Lake District National Park and
each year its charming town centre surrounded by dramatic landscapes
transforms into a food lovers' hub. As well as the usual festival fare of
cookery demonstrations, masterclasses and a produce market with more than
100 local food purveyors, there is a pop-up restaurant in a secret location
run by Simon Rogan, chef of the two Michelin star restaurant L'Enclume in
Cartmel, a beer festival and Lakes distillery tour.
29th – 10th October, Manchester Food and Drink Festival
Hosted in Albert Square – the city's civic hub – and at other restaurants,
bars and cafes across the city, MFDF's chunky festival brochure packs a
punchy programme of events and mini festivals. There's a Manchester bake
off, a tequila and chilli celebration with Mexican-championing chef
Thomasina Miers, a Gaucho cookery school and Simon Rogan brings his brigade
of talented chefs to cook at The French at the Midland Hotel. The more
actively inclined can sign up for a wine passport, walk the Wainwright Ale
Trail or Northern Quarter food walk and for fungi fans there's even an
edible mushroom stroll and a biospheric mushroom farm.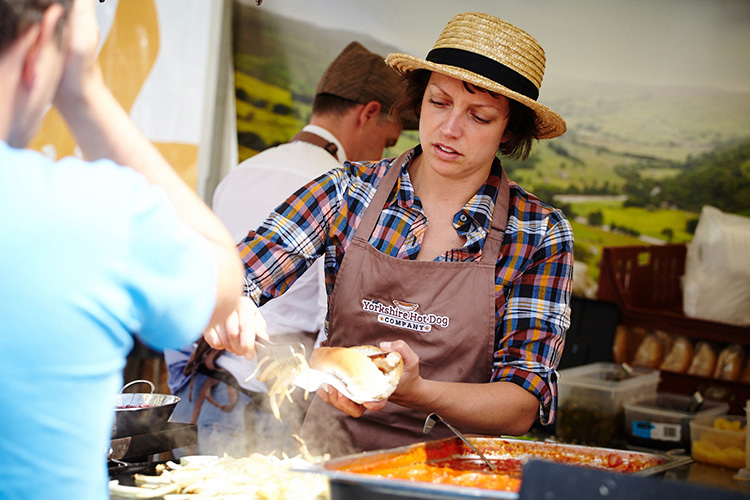 OCTOBER
1st – 2nd, Melton Mowbray Food Festival, Melton Mowbray
Known as Britain's "Rural Food Capital" Melton Mowbray hosts a weekend of
live cookery demonstrations in the AGA theatre, wine tastings, book signings
and hands-on activities in the Family, Food and Fun Zone. As well as the
famous pork pies and Stilton cheese, visitors can sample the goods of more
than 150 local producers including gold-infused bubbly, steamed puddings,
chocolate kebabs, gourmet British game and locally-brewed ales.
15th – 16th, Llangollen Food Festival, Llangollen, Wales
Endearingly christened "Hamper 2016", the organisers of this Dee Valley annual
event welcome more than 100 local producers, offering all sorts from ostrich
meat to wine jellies, cookery demonstrations by the young chef Luke Thomas,
and workshops where you can pick up new recipes or learn about traditional
dishes.
21st – 23rd, Dartmouth Food Festival, Devon
The historic Market Square plays host to a series of cooking demonstrations
from the southwest's best chefs, a farmers' market and wine tastings. There
is a well-designed programme of Eat Your Words workshops and drinks seminars
plus more than 150 stalls showcasing local produce from Ashridge Cider and
Cornish Seasalt through to the Devon Scone Company and South Devon chillis.
NOVEMBER
20th, Clovelly Herring Festival, Bideford, North Devon
Aiming to help safeguard the livelihood of fishermen by highlighting
neglected but tasty herrings, the festival will offer herring dishes,
freshly-smoked kippers and bloaters, local cider and wine, as well as
entertainment from traditional shanty singers.
Contact: Britain's best food festivals 2016