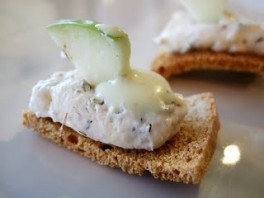 Basic ingredients: Cooked up by food writer Fiona Beckett and Jess Trethowan of Trethowan's Dairy, Cheese School proposes a full day of tastings and tips about artisan cheese with renowned cheesemakers. Learn how it's made, how to prepare a cheeseboard, how to cut cheese properly, how to pair it with wine and beer and tips for lots of cheesy recipes. Venues vary. Courses are seasonal and cost £125 per person.
They say: If you don't know much about cheese this will open your eyes to the fantastic range of artisan cheeses that Britain has to offer. If you do, it's a chance to take your enjoyment of cheese to an entirely new level: cheese nirvana.
We say: Cheese School is one of only a few places to offer cheese focused courses in the UK. They offer a great opportunity to learn about British cheeses, which continue to go from strength to strength.