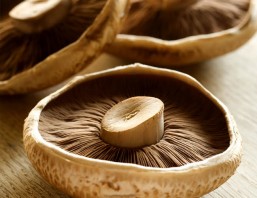 There are very few, if any, cookery courses available on breakfasts. Why is this, I wonder? I found this one at Lucy Cooks in Cumbria but I'm not sure it's still running. Maybe it's such a routine for most of us, that we assemble our coffee and cereal like robots. But surely there's lots to be learnt about the 'most important meal of the day'.
Looking to Cook's Tristan Plowman likes to experiment with savoury porridge for breakfast; take his beetroot and mascarpone porridge, for example or his apple, walnut and blue cheese recipe. Then a favourite dish of breakfast expert Ginny Light, who blogs at Muesli Lover is delicious Spanish baked eggs with sourdough toast. While these fruit and nut breakfast bars from Crumbs Food are great on the go for all the family.
Sweet or savoury, we all agree that breakfast sets you up for the day. Why not blow the dust off your morning routine and take inspiration from Sacla'  and try out the recipe ideas below and prove to yourself and your family that breakfast doesn't need to be boring.
Morning toast with a difference
It's all too easy to roll out of bed, put a couple of slices of supermarket bread in the toaster in the hope that this will power you through the morning. We suggest you do it differently and give the standard buttered toast an exciting Mediterranean twist, with Sacla' recipe for Creamy Char-grilled Aubergine Pesto Mushrooms on Toast. That's quite a mouthful. Use a freshly baked ciabatta instead of everyday sliced bread and take a trip to a farmers' market to pick out a large Portobello mushroom.
How's it done
Slice and fry your mushroom with oil and butter, adding double cream for extra indulgence. Then, for the final but most important flourish, add a generous helping of Char-Grilled Aubergine Pesto – one of the many  pesto sauces in Sacla' range. Pour the creamy mushrooms over the toasted ciabatta, and take your time to savour it.
Frittata fun
If you're feeling in a really inventive mood, why not get the day going with the a recipe for courgette frittata. This is a dish that can be enjoyed at any time of the day, but it works at breakfast due to its light texture. It's also filling and healthy, and makes a welcome change from the sort of cereals that are loaded with salt and sugar. A classic basil pesto works well with this delicious savoury start to the day.
Have you been on or heard about any breakfast cookery courses? Tell us in the comments box below.
Contact: Breaking the mould at breakfast